Dogwood Nursery was originally started by my Uncle George Sanderson. His son Stuart was working at Aldergrove Nursery on the Fraser Hwy in the late 1950s. When they went out of business George bought their stock and started Dogwood for Stuart. Stuart had other plans with heavy machinery and after George's premature death from a heart attack my father left his logging camp on the northern tip of the Queen Charlotte Islands and helped his sister Mary. My father Roy moved and expanded the present business to my grandfather's adjacent property in the early 1970s.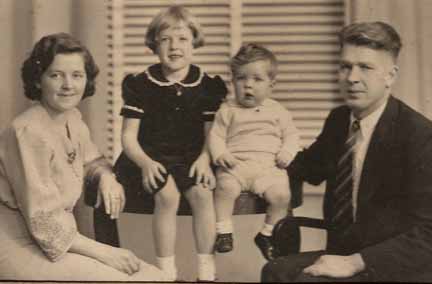 Founder of Dogwood Nursery George Sanderson with Mary, Shirley and Stuart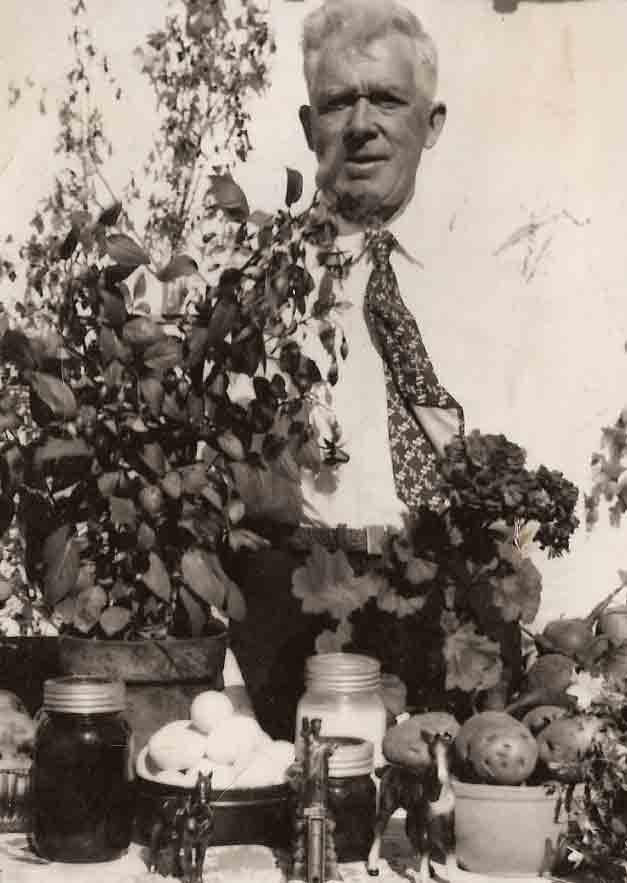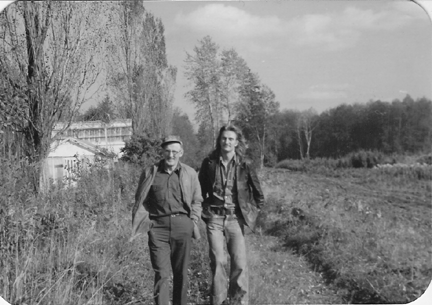 Grandpa Thomas selling farm produce Roy and Thomas transplanting stock
at local farmer market 1950s onto present location early 1970s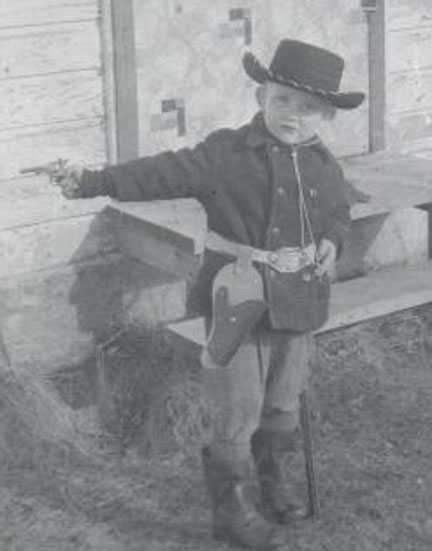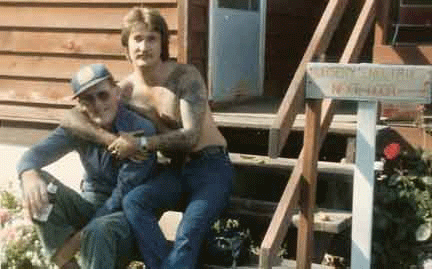 Thomas Aldergrove 1950s Roy and Thomas 1986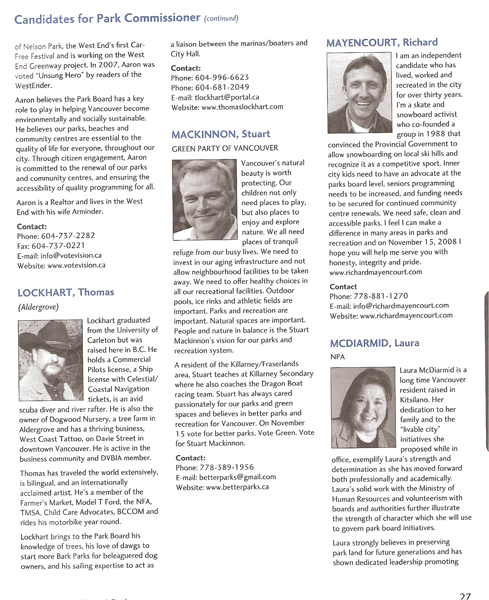 Thomas is presently running for the position of Parks Commissioner in the civic election.